PAGMAMAHAL, SAAN KA MAN SA MUNDO
Sa AUB GintongHatid, ang pagmamahal mo sa iyong pamilya ay tiyak na makararating.

OUR REMITTANCE SERVICE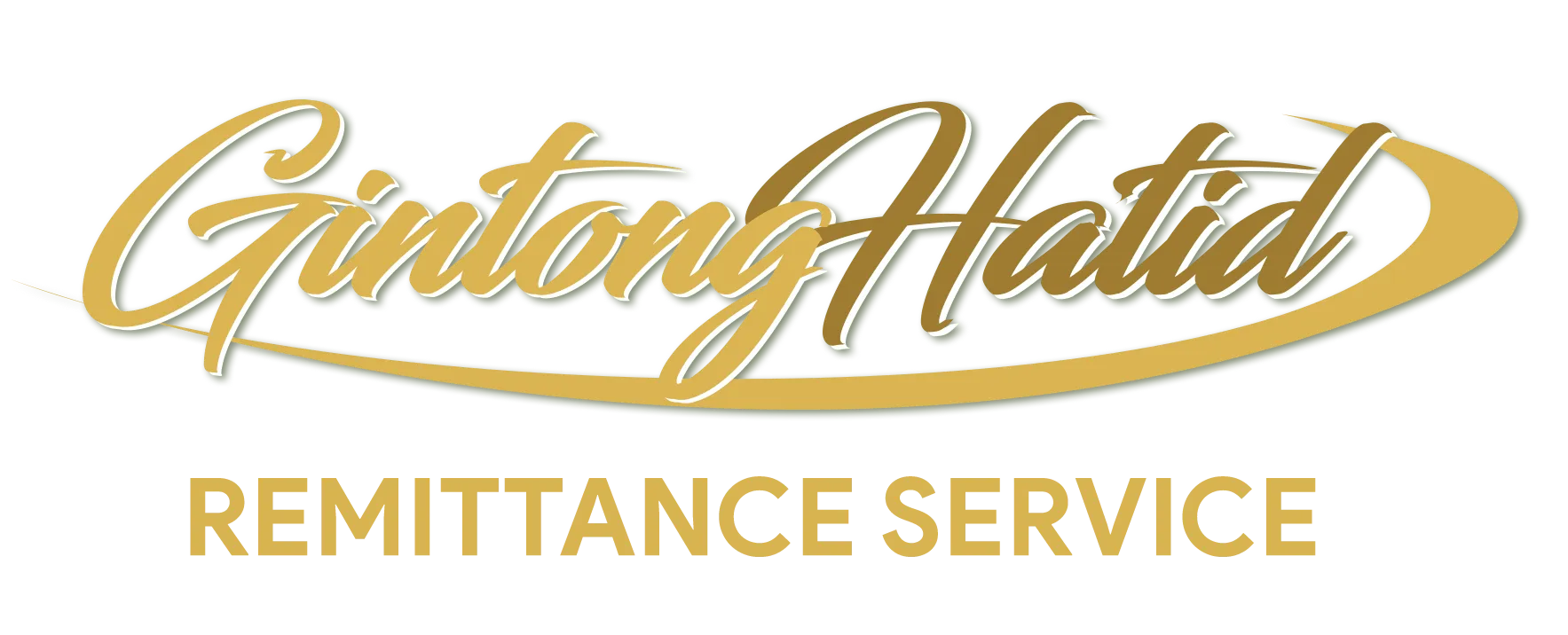 AUB continues to serve the remittance needs of millions of overseas Filipino workers (OFWs) in many areas across the globe with its comprehensive package of services.

Through GintongHatid, the bank's flagship remittance product, OFWs and their families are able to conduct their remittance transactions and receive their hard-earned money on time by accessing AUB's growing network of remittance tie-ups, cash pick up partners, overseas marketing representatives, and through the GintongHatid Remittance System.

The GintongHatid System is a highly integrated remittance facility that includes a comprehensive online platform special packages, ATM/Cash Cards, 24/7 Customer Support and other related services.

Key advantages of the Bank's remittance system are the close to real time processing of remittance transactions, over 10,000 cash pick up locations, and convenient delivery method.

Siguradong makararating ang iyong mga pinaghirapan sa iyong mga minamahal sa buhay.

Narito ang listahan ng aming mga remittance tie-ups na tutulong na maipadala ang iyong remittance saan ka man sa mundo.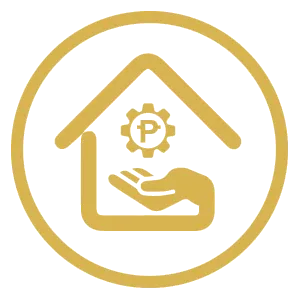 OUR SERVICES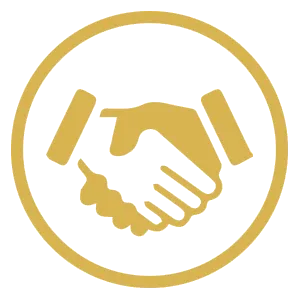 ACCREDITED TIE-UPS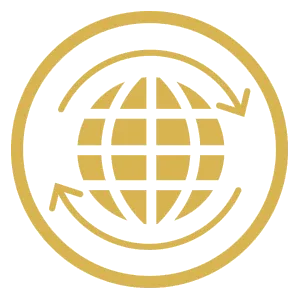 FOREIGN CORRESPONDENT BANKS
OUR REMITTANCE SERVICES
Door-to-Door Peso Cash Deliveries

Opening of Peso and Dollar AUB Accounts

Cash Pick-up at AUB Branches and authorized Pick-up Centers

Credit to AUB Deposit Accounts

Credit to other banks' deposit accounts
Delivery Commitments
Services
Delivery Time
Door-to-Door
&nbsp&nbsp&nbsp Metro Manila
&nbsp&nbsp&nbsp Provinces

24 Hours (within cut-off)*
Not Available
Cash Pickup
Real time
Deposit to Account - AUB
Real time
Deposit to Account - other banks (Up to Php 50,000 only)
Close to real time (transaction can be credited 24/7)
Deposit to Account - other banks (ABOVE PH50,000)
Same day credit if received within cut off (banking days only)

Plus one (1) banking day, if received after the cut off
Bills Payment
Close to real time (Banking Days)*
*Plus one (1) banking day, if received after cut-off.
ACCREDITED TIE UPS - BANKS AND REMITTANCE CENTERS
| Company | Address |
| --- | --- |
| Auspeed | 83 Ogradys Rd, Carrum Downs VIC 3201, Australia |
| Westtrack Remittance | 11 Edsall Street, Tarneit VIC 3029 |
| Company | Address |
| --- | --- |
| Arexco W.L.L. | Unitag Bldg. Government Avenue, Manama, Bahrain PO Box 11779 |
| Bahrain Financing Company (BFC) | 8-12 Bab Al Bahrain Building 150, Road 1507 Manama,Kingdom of Bahrain |
| Gulf Intn'l Exch. Co. WLL | Bldg 116 Osama Bin Zaid Avenue Block 327 Road 306 Al Adliyah, Kingdom of Bahrain |
| Zenj Exchange Co. | P.O. Box 236, Manama Kingdom of Bahrain |
| Company | Address |
| --- | --- |
| WadiShazana Remittance | No. TI-7 Bangunan Pusat Komersial dan Perdagangan bumiputera, Jalan Cator Bandar Seri Begawan BS8811, Negara Brunei Darussalam |
| Company | Address |
| --- | --- |
| RelianceServices&TradingCoInc | 43 Somerside Common SW Calgary AB T2Y3M9 |
| U Remit Int'l Corp | 1500-4 Robert Speck Parkway, Mississauga, L4Z 1S1, Toronto ON. Canada |
| Company | Address |
| --- | --- |
| CBN Germany | Reineckstraße 1, 60313 Frankfurt am Main, Germany |
| Global Speed Cash | Stauffer 8, 73257 Kongen Augsburg and Munich |
| Company | Address |
| --- | --- |
| AT Services Limited Z | Unit 22, IT Street, Core E, Cyberport 3, 100 Cyberport Road, Hong Kong |
| BHF Hong Kong Limited | Shop 328 World Wide Plaza, 19 Des Voeux Road, Central, Hong Kong |
| Pinoy Express Services Ltd. - Central Office | Shop 7B Laguna Arcade, Laguna City Lam Tin, Kowloon, Hong Kong |
| Reilsons HK Ltd | Shop 215, 2/f WorldWide House 19 Des Veoux Rd Central |
| Ria Exchange Ltd | RM B 16/F Man Hing Commercial Building 79-83 Queen's Road Central, Hong Kong |
| TML Remittance Ctr | SHOP117 1F LIK SANG PLAZA 269 CASTLEPEAK RD |
| SMA International Limited / WorkerAppz | Unit 1113, Block B, 11th Floor, hungHom Commercial Centre, 37 MA TAU WAI Road, HungHom, Kowloon, Hong Kong |
| Company | Address |
| --- | --- |
| WIC Worldcom Finance LTD | Tel-Aviv Jaffa, Israel |
| Company | Address |
| --- | --- |
| Speed Money Transfer Japan (SMTJ) K.K. | 9/F Kinshicho City Building, 2-13-4 Kotobashi, Sumida-ku, Tokyo 130-0022 |
| Digital Wallet Coporation | 1F/5F, 1-15-12 Kudankita, Chiyoda-ku, Tokyo, Japan 102-0073 |
| Yehey Japan | 121-0011, Japan, Tokyo-To, Adachi-Ku,Chuohon-Cho 3-5-3 TF Biru B1F, |
| Company | Address |
| --- | --- |
| Jordan Valley Exchange | 26 Abdul Raheem Alhaj Mohammad St., Wadi Seer Area, Al Swefieh District, P.O. Box 830211 Amman 11183 Jordan |
| Khalil Al Rahman Exchange | P.O. Box 184401 Amman 11118, Jordan |
| Company | Address |
| --- | --- |
| Kookmin Bank | Sewoo Bldg., Flr. 9, 10, Yeouido-Dong, Yeongdeungpo-, gu, |
| Company | Address |
| --- | --- |
| Al Ansari Exchange Co W.L.L | Level 6, Al Majmoua Tower, Ahmed Al Jaber Street, P.O Box 5217, Safat 13053, Kuwait |
| Al Sultan Exchange | Salem Al Mubarak St, Salmiya, Kuwait |
| Aman Exchange | 13th Floor, Injazzat Tower, Khalid Bin Waleed Street, Sharq, Kuwait City, Kuwait, 27700 |
| Bahrain Exchange Co. | P.O. Box 29149, Safat 13152, Kuwait |
| Joyalukkas Exchange | 2/F Al Moosa Group Building, 53 Ahmed Al Jaber Mubarakiya, Kuwait |
| Kuwait National Exchange Co. WLL, | P.O. Box 29975, Safat 13160, Kuwait |
| National Money Exchange Company W.L.L | Al Wahaj Complex, Sallem Mubarak St. Al Salmiya,P.O. Box 11520 Dasma |
| Sulaiman Al Mukhazem Exch | Al Quibble Block(6) Bldg. (51) –Off, (15) – ground floor |
| Wall Street Exchange | Blk. 188 Shop 11 G/F Abdul Rahman & Ziban Al Ziban Yousop Bldg., Salim Mubarak St. Salmiya, Kuwait |
| Western Gulf General Trading Est. | Al Muthahida Bldg.,Shop no.70 Grd/Flr Kuwait City |
| Company | Address |
| --- | --- |
| TML Remittance Center SDN. BHD | 14 and 16 Jalan Megah 3, Taman Megah, 83000 Batu Pahat, Johor, Malaysia |
| Tranglo SDN BHD | "Unit 10-1, Tower 9, Avenue 5, Bangsar South, 8, Jalan Kerinchi, 59200, Kuala Lumpur, Malaysia." |
| Company | Address |
| --- | --- |
| Terra Payment Services (Mauritius) | C/O International Financial Services Limited, IFS Court, Bank Street, TwentyEight Cybercity, Ebene, Republic of Mauritius |
| Company | Address |
| --- | --- |
| Web Icon Pinoy Remit | 1/9 Delamare Court, Sunnynook, Auckland, New Zealand 0632 |
| Orbit Remit Limited | Level 1, 182 Vivian Street Te Aro Wellington NZ 6011 |
| SpeedMoney - Speed Service NZ | 18/15 Bishop Lenihan Place East Tamaki |
| Company | Address |
| --- | --- |
| Joy Alukkas Exchange LLC formerly Majan Exchange | P.O. Box: 583, PC 117 Opp: ROP Ruwi High Street, Ruwi Sultanate of Oman |
| Company | Address |
| --- | --- |
| EEC Int'l Phil Corp | 8122 Dr. A. Santos Avenue, San Dionisio, Paranaque City, Philippines 1700, |
| Gemini Exchange International Inc. | 43 Visayas Avenue, Vasra, Quezon City |
| LBC Express | General Aviation Center Domestic Airport Compound, Pasay City Philippines |
| LMI Express Delivery | 2nd and 3rd Flr., LMI Bldg., 7823 Makati Ave., Brgy. Poblacion, Makati City, Philippines |
| Lulu Phils International Exchange | Unit 1006, 10th Floor, One World Place, Bonifacio Global City, Taguig, Metro Manila, Philippines |
| Paynamics | Unit 1108 Cityland 10 Tower 2 HV dela Costa Street, Salcedo Village, Makati City |
| BTI Courier | 3/F YL Holdings Building, 115 V.A. Rufino corner Sotto Street, Legaspi Village, Makati City |
| Filremit | 2/F YL Holdings Building, 115 V.A. Rufino corner Salcedo Sts.,Legaspi Village, Makati City, |
| Optimum Exchange Remit Inc | 3rd Floor Worldwide Corporate Center Shaw Blvd Mandaluyong City |
| Unilink Express Payments | 30 Forestry St., Vasra Village, Quezon City |
| Universal Storefront Svcs Corp | RCPIBldg 711 EDSACornerNewYorkStreet,Cubao |
| Company | Address |
| --- | --- |
| Al Dar for Exchange Works | P.O. Box 24048, Doha Qatar |
| Al Zaman Exchange | Souq Najada, P.O. Box 23497, Doha, Qatar |
| Almana Exchange W.L.L. | PO Box 5600, Doha, Qatar |
| City Exchange Co. | Souq Najada Pb No 16081, Qatar (974) 5558-60822 |
| DOHA BANK | Doha Bank Tower, Corniche Street, West Bay, P.O. Box 3818 Doha, Qatar |
| Eastern Exchange | Jaidah Tower PO Box 454, Doha Qatar |
| National Exchange Company | Souq Al Jabor Road,PO Box 6318, Doha Qatar |
| Company | Address |
| --- | --- |
| Unistream Commercial Bank | 127083, Russia, Moscow, Verkhnyaya Maslovka str., 20, bldg.2 |
| Company | Address |
| --- | --- |
| Al Rajhi Banking | P.O. Box 28, Riyadh 11411, KSA |
| Bank Al Bilad | P.O. Box 140, Riyadh 11411, KSA |
| Bank Al Jazira | King Abdul Aziz St PO Box 6277 Jeddah 21442, Kingdom of Saudi Arabia |
| National Commercial Bank | King Abdulaziz Street P.O. Box 3555, Jeddah 21481 KSA |
| SAMBA Financial Group | King Abdulaziz Road, P.O. Box 833, Riyadh 11421, Saudi Arabia |
| Company | Address |
| --- | --- |
| Brunphil Express PTE LTD. | 304 Orchard Road # 02-83 Lucky Plaza, Singapore |
| Dollar Smart Global PTE LTD | Level 6, 137 Market Street #06-00 Singapore 048943 |
| Redimoney Express PTE Ltd | 304 Orchard Road #02-47 Lucky Plaza, Singapore |
| Matchmove Pay PTE LTD | 137 Telok Ayer Street 03-03 Singapore 069602 |
| Instarem PTE LTD | "1201-1205, B wing, Kanakia Wall Street, Chakala, Mumbai-93, India" |
| Company | Address |
| --- | --- |
| Money Exchange S.A. | Paseo Santa Maria De La Cabeza 12 Madrid |
| Company | Address |
| --- | --- |
| Ang Pinoy Bakeshop Inc. | Huan Feihei Trading Co. Ltd., 143 Cheien Kun 4th Rd., Yen Cheng District, Kaoshung |
| Company | Address |
| --- | --- |
| Al Ansari Exchange | P.O. Box 325, Abu Dhabi, UAE |
| Al Jazira Exchange | P.O. Box 133263, Shop No. 10, Building of Saeed Mubarak Salman Al Mansouri, Next to Malabar Gold, Hamdan Street, Abu Dhabi, UAE |
| Ahalia Exchange Bureau | P.O. Box 2419, Abu Dhabi, UAE |
| Al Rostamani International Exchange | Al Rostamani Bldg. Mezzanine Flr, Bank St., Bur Dubai, Dubai,, P.O. Box 10072 |
| Direct Remit Ltd | |
| Instant Cash Fze | East Wing, Building 2, Office No 203, DAFZA, Dubai Airport Free Zone, P.O. Box: 3014, Dubai, UAE |
| Joyalukkas Exchange | P.O. Box 171468, Shop 1, Bldg. of Ahmad Hamdan Budebs, Al Fajidi St., Bur Dubai, UAE |
| Lari Exchange | P. O. Box 988, Saif Bin Darwish Bldg. Liwa Street, Abu Dhabi, UAE |
| Leela Megh Exchange Co. L.L.C. | P.O. Box 6309, Deira, Dubai, UAE |
| Multinet Trust ExchangeLLC | 1502, Twin Towers, Baniyas Street, Dubai Creek, Deira, P.O Box 14780, Dubai, UAE |
| National Exchange Co. - UAE | Liwa Tower, Liwa Street, Abu Dhabi, UAE |
| SEND Exchange Est | Liwa Street, Corner Hamdan opposite of Bin Saleh Travel, Abu Dhabi, UAE |
| Wall Street Exchange | P.O. Box 3014, Naif Rd., Deira, Dubai, UAE |
| Company | Address |
| --- | --- |
| Comfort Remittance Services UK Ltd | 6th Floor 2 Kingdom Street Paddington London W26JP |
| Direct Remit Ltd | 214-218 Herbert Road, Small Heath Birmingham, United Kingdom |
| Visa Payments Limited | 1 Sheldon Square, London, W2 6TT |
| Global Exchange Ltd | 54 Ealing Road Wembley Middlesex HA0 4TQ |
| PaySend PLC | Cluny Court, John Smith Business Park, Kirkcaldy, Fife KY2 6QJ, Scotland |
| NEC Money Transfer Limited | 356 High Street North, London E12 6PH, UK |
| Speed Remit Worldwide LTD | 12 AMC House, Cumberland Avenue,London NW10 7QL, United Kingdom |
| Company | Address |
| --- | --- |
| Ria Financial Services | For the nearest location, call: 1-800-331-8714 (USA) |
| Viamericas | 4641 Montgomery Avenue Suite 400 Bethesda, |
| TRANS-FAST REMITTANCE LLC | 44 WALL STREET 8th FLOOR NEW YORK,NY 10005 |
FOREIGN CORRESPONDENT BANKS
| CCY | NAME OF BANK | ACCOUNT NUMBER | SWIFT CODE |
| --- | --- | --- | --- |
| AUD | Australia and New Zealand Banking Group Limited | 837724AUD00001 | ANZBAU3MXXX |
| | 570 Church Street Victoria, Melbourne 301, POB 537E | BSB No. 013-024 | |
| | Melbourne 3001 | | |
| CAD | Royal Bank of Canada | 095911002435 | ROYCCAT2XXX |
| | Toronto Canada | | |
| CHF | Wells Fargo Bank London | 06115057 | PNBPGB2LXXX |
| | 3 Bishopsgate, London EC3N 3AB | IBAN- GB22 PNBP 1656 7106 1150 57 | |
| EUR | Wells Fargo Bank London | 06115162 | PNBPGB2LXXX |
| | 3 Bishopsgate London | IBAN – GB97 PNBP 1656 7106 1151 62 | |
| EUR | Landesbank Baden- Württemberg | 2806068 | SOLADESTXXX |
| | Am Hauptbahnhof 2 | IBAN - | |
| | D-70173 Stuttgart | | |
| | Germany | | |
| GBP | Landesbank Baden- Württemberg | 7482903357 | SOLADESTXXX |
| | Am Hauptbahnhof 2 | IBAN – DE97600501017482903357 | |
| | D-70173 Stuttgart | | |
| | Germany | | |
| HKD | Bank of America Hongkong | 6055-94606-015 | BOFAHKHXXXX |
| | Two International Financial Centre | | |
| | Floor 42, 8 Financial Street | | |
| | Central Hongkong | | |
| HKD | DBS Bank (Hongkong) Ltd. | 783214547 | DHBKHKHHXXXX |
| | Hongkong | | |
| JPY | Bank of America N.A. , Tokyo Japan | 606419465015 | BOFAJPJXXXX |
| | Nihonbashi 1-Chome Building | | |
| | 1-4-1 Nihonbashi Chuo-Ku, Tokyo Japan | | |
| SGD | DBS Bank Ltd. | 037-003624-2 | DBSSSGSGXXX |
| | Singapore SG | | |
| CNY | Bank of China Manila 36th Floor, Philamlife Tower, 8767, | 100000750023000 | BKCHPHMMXXX |
| | Paseo De Roxas Street, Makati, 1200 Philippines | | |
| USD | Wells Fargo Bank | 2000191003804 | PNBPUS3NNYC |
| | 375 Park Avenue | | |
| | New York, NY 10152 | | |
| USD | Standard Chartered Bank, NY | 3582021658001 | SCBLUS33XXX |
| | 1 Madison Ave., New York ,NY 10010-3603 | | |
| USD | JP Morgan Chase Bank | 793616566 | CHASUS33XXX |
| | New York, NY | | |
| USD | Bank of America N.A., New | 6550496350 | BOFAUS3NXXX |
| York | New York Branch 100 W. 33rd St. | | |
| | New York, N.Y. 10001 | | |